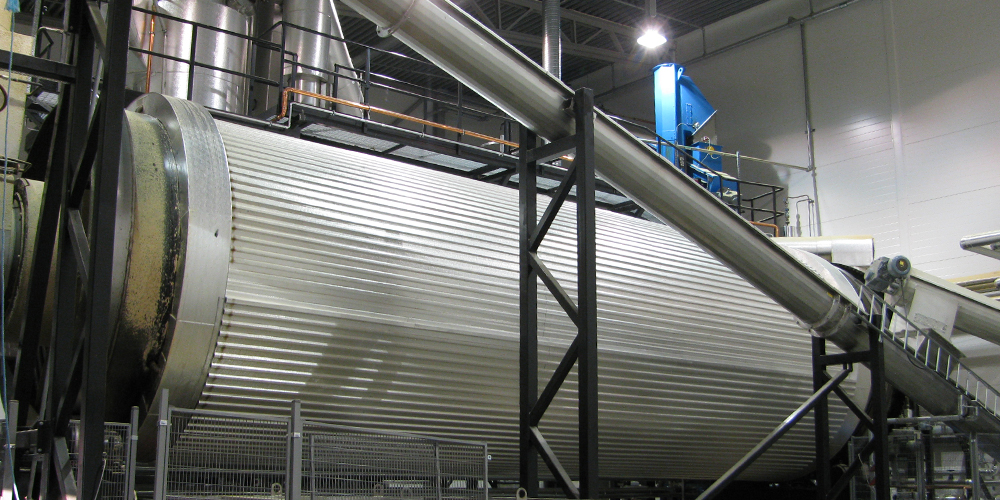 Torkapparater designs and supplies complete systems for drying, cooling and other thermal processing of solid materials including all supply systems in such a process. We work with the following techniques:
Drying including torrefaction
Cooling
Thermal/Heat processing
Materials handling
The core technology is our own rotating drum with direct or indirect heat transmission. Torkapparater was the first company to develop a well functioning indirect technology (see patent from 1947) and have throughout the years continued to develop the technology with in-house process design. Our mission has guided the company for over 75 years - Torkapparater builds flexible solutions around a robust core technology!
We listen to our client's needs and offer custom made systems in many sizes with recommendations from over 1,200 completed projects worldwide.
A common problem that we solve for our clients is how to handle the material during and after the process. With our expertise and collective experience built from handling hundreds of different materials, we can supply correctly adapted solutions and consult with our clients during pilot trials in some of our own test plants.
Torkapparater solves your problem
Our knowledge and experience is available to old as well as new clients in the need for efficiency and capacity. We also offer analytical work which often lead to new improved processes and sometimes refurbished process equipment.
Please contact us and explain your needs and we will be happy to offer a solution to your problem.