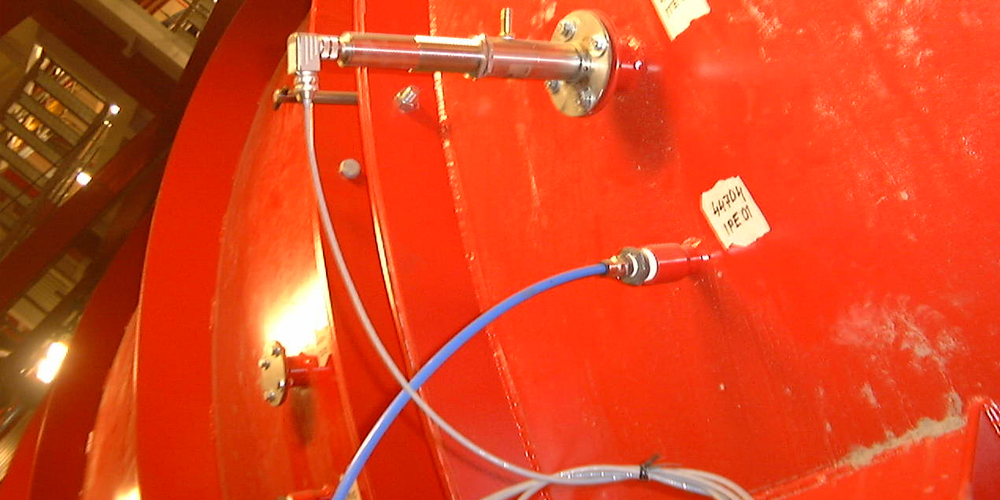 High temperature processes
Torkapparater has experience from many high temperature processes. We started to supply lime and calcining kilns already in the 1950's and have developed rotary kilns for pyrolysis of e.g. sludge.
Today Torkapparater also supplies kilns with indirect heat transmission. The kilns treat the material without presence of ambient air which enables recovery of chemicals and gases from the gasified/pyrolysed material.
Torkapparater's process for PVC plastic recovery is a good example of the use of this technology. The 13 m long kiln with refractory lining and dual fuel burners within the stationary casing for combustion of teh gases generated in the process.
After that the chemical treatment has separated the chlorides a hydrocarbon containing granule is introduced to Torkapparater's scope for thermal treatment. 7,5 tons/h is treated with drying, pyrolysis and cooling in order to recover oil, process gas and fillers.
Heat recovery
All our systems contribute with a high degree of heat recovery. How high degree depends most upon:
Heat demands
Direct or indirect heat transmission
System design
Indirect technology is preferred if heat recovery at maximum temperature is required and high dew point generation is more easily obtained (>90°C). This enables heat generation of 80-85 degr C. A high dew point also enables a very high degree of heat recovery, up to 80% in a 60/80 degr C secondary circulating water system.
With direct heat transmission the dew point is considerably lower than with indirect heat transmission. However heat recovery is still possible, though only at lower temperature levels.